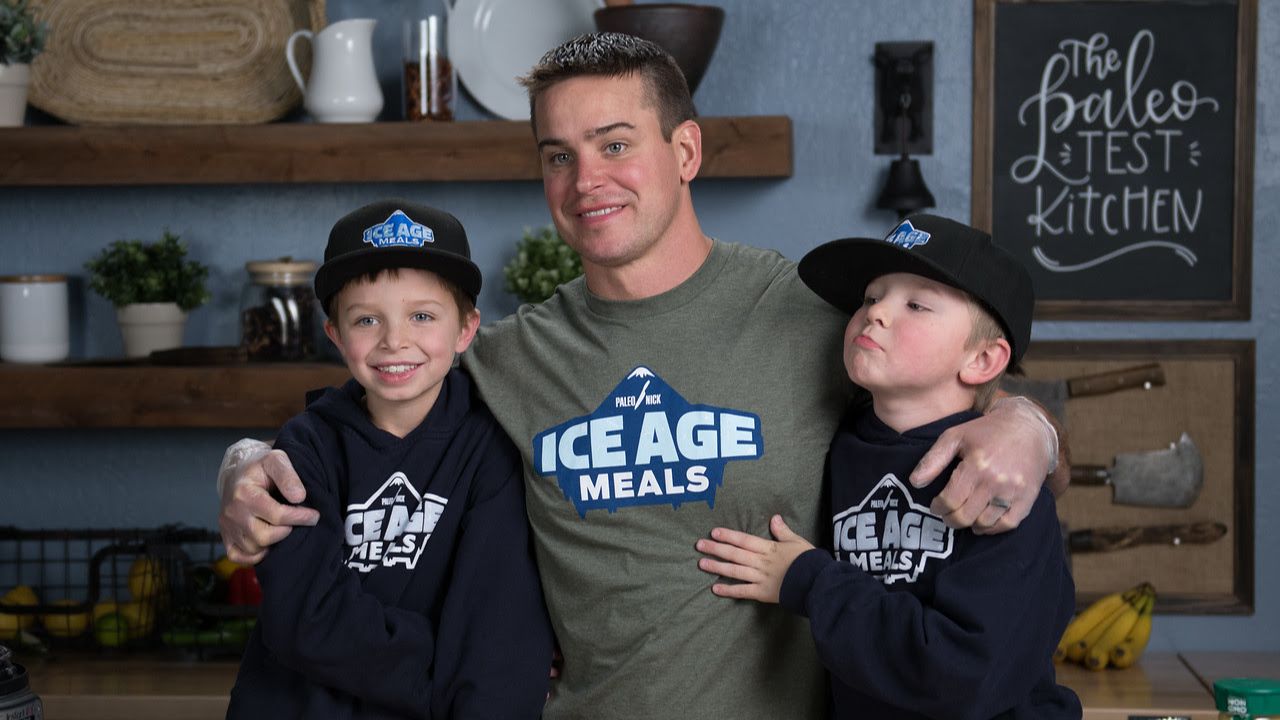 Two things happened on Tuesday:
We informed our staff that we will be closing our kitchen on November 11, 2022.
We filed our 2021 business taxes with a loss of $494,154.00. Yikes!
After 8 years of providing high-quality frozen meals delivered to your door, we are on the cusp of closing our doors. But, with your help, there's hope! In golf, they have the "Bounce Back" statistic. It shows a player's ability to bounce back to good performance after a bad hole. If they score over par on one hole, can they score under par on the next to make up for it?
We knew 2021 was a rough year. While there was a higher demand for direct-to-consumer goods, Ice Age Meals faced a multitude of issues. We worked through them, but we didn't come out unscathed. We've battled back this year, but shot par when we needed birdie.
We have had the dream of building our own kitchen facility and we've shared those plans over the past four years. Back in 2016, when we had the goal of purchasing our freezer property, we launched the "Fund Our Freezer" campaign and our followers responded. We raised enough for a down payment and I was able to negotiate an owner-finance deal. A year later, in November of 2017, we refinanced to a traditional business mortgage with a 5-year balloon. Fast forward five years and on November 20, 2022, our five-year note is due. Wow!
In addition, on December 31, 2022, our lease of 8 years ends. For those of you who don't know, we run a split operation. Our meals are produced and frozen in one location and then trucked 20 miles away to our freezer property where we store and ship them. Our freezer is a former DiGiorno pizza storage facility. We've always enjoyed the Pizza to Paleo conversion as it represents an improved offering to the healthy minded people like you. Instead of gut-bomb gourmet that will get you in the grave, we offer Professional Paleo Portions to help you Prosper.
We are up against a tidal wave of challenges, but this is Nazaré and we brought our surfboard! I have never been one to back down from difficulty and today, I'm asking for your help.
Whenever you are faced with difficulty, I challenge you to look at your blessings. It helps balance the picture and find success. Right now, our biggest advantage is our inventory.
We currently have 60,000 meals in our freezer and will cook another 32,000 before closing the kitchen. If we sell a large portion of them, we can pay off the property by November 20th.
If that happens, the dream will live on. We'll be one step closer to building our World Class Kitchen Facility and providing valuable nutrition services to you for years to come!
Would you consider supporting us today?
Yes! I'll buy some of those meals!
Five things to note:
1. If this works out like I hope, we will get a large number of orders all at once, just like when I was on Shark Tank in 2016. It took us 3 months to cook and ship those orders. This time, the cooking is done and the meals are in stock, but it will take some time to ship all of the orders.
2. If you do not need the meals right away, but want them at any time between now and the end of February (Think Christmas present!), simply put the shipping date you desire in the order notes.
3. We have some meals that have been in testing and do not have sleeves, but are very good meals. If you are interested in any of these, simply order a similar meal (Bison Frittata, Tri-Tip with Yams or Chipotle Turkey Chili) and let us know in the order notes which ones you want to swap. They are:
Smoked Bison Burger with Organic Purple Sweet Potato Fries

Grass Fed Tri-Tip with Rice (same meal as with yams, but higher carbs)

Brisket Burnt End Chili (similar to Turkey Chili, but spicier and with Brisket)

Brisket Burnt End Chili with Rice
4. We are still experiencing supply chain issues with box insulation. We have a decent inventory of two different types, but when we run out, we will be finishing up with the foam that we used to use.
5. We do not know how this will go, but if there are any issues filling your order, we will reach out via email or phone to communicate regarding your order.
If we help you pull this off, what is the next step for Ice Age Meals?
The health department has approved modifying our current warehouse space into a kitchen. We have 2,000 square feet available that we will dial in.
We will:
Use our smokers to cook all of the meals. (They're basically huge ovens.)
Install sinks and plumbing.
Convert our packing room into a giant walk-in cooler.
The menu will look different, but we'll start with our top ten meals and work from there.
We've been aiming for the sun (Ultimate Kitchen building project), while the moon (current capability out of our existing facility) is right under our nose. Do what you can, with what you have, where you are, right? I haven't considered using our existing warehouse, but when your back is up against the wall, creative thinking is at its peak!
There are a lot of lessons in this letter, both for me and for you. My goal in all of this is to be straightforward and share the challenges so that you can relate and, together, we can celebrate!
Regardless of the outcome, I want to encourage you today and remind you that you are more than a conqueror. You are a "super-victor" and you were made to accomplish great things. Over this decade-long journey, I've learned that you must always reach beyond your grasp. Where there is no strain, there can be no strength.
Humans, like businesses, are designed for growth. While this might seem like a shrinking in a sense, I have grown tremendously. The top of one mountain is the bottom of the next. I will keep trekking and I hope you'll follow along.
I leave you with a recent work portrayed through the lens and editing mastery of my best friend, Jesse Kahle. It summarizes this journey for me and, whether it is a culmination or a continuance, the message is the same: "may your boat of life be lightly packed with only what you need."
As for my message to myself at the end, you'll have to watch the video to understand just how powerful and timely it is. (Only 2 minutes 22 seconds) Little did I know, two months ago when the interview took place, I was giving myself just the advice I'd need today.
God has me right where he wants me and He perfectly orchestrates every one of our circumstances. This video is confirmation of that...
Thank you from the bottom of my heart for all of your support over all of these years.
I've always been dedicated to helping you understand what eating healthy looks like and teaching you to cook that way.
To debunk the myths you've been fed about nutrition and show you the truth about food is my mission.
And it always will be, Ice Age Meals or not.
Your Pal,
Paleo Nick
PS: If you're interested in purchasing any of my 60,000 meals, I'd be forever grateful! Click here to order now.